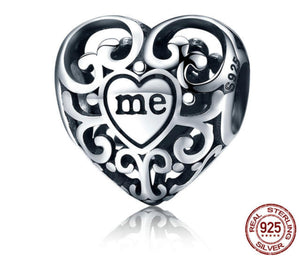 YOU & ME MEANS ONE HEART CHARM
There's no me without you and there's no you without me... You are my other half and together we make a whole heart.
Item Type: Charm
Item Shape:  Heart
Material: 925 Sterling Silver
Couples Charm!!!!
My boyfriend and I just celebrated 2 years together and he surprised me with this cute, simple and meaningful charm. I love it.
In love with my IMB charm
My husband got me this charm for my birthday. I'm in love with this amazing product, feels amazing.
Thank you for my free bracelet I love as well.